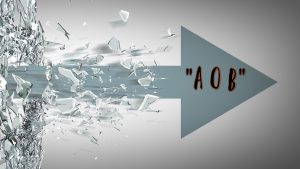 An important initiative takes aim at Assignment of Benefits (AOB) for windshield repairs.  Outlawed in property insurance during December's special session, AOB for windshields was on the chopping block in the 2021 PIP repeal bill until Governor DeSantis vetoed it.
Now, despite substantial property tort reforms during the last special session (SB-2A), the Governor and legislative leaders are looking for more tort reform outside the property realm. "Windshield Bullies" are in the crosshairs.  
Auto insurers and reform groups call the initiative, "Fix the Cracks." It's a partnership between the National Insurance Crime Bureau (NICB), the Florida Justice Reform Institute (FJRI), the Personal Insurance Federation of Florida (PIFF), The Consumer Protection Coalition (CPC) and the Coalition Against Insurance Fraud (CAIF).  (See NOTE #1 below) 
After all, it's the quintessential litigation scheme. FJRI data confirms most auto glass claims are filed by the same couple of dozen law firms.  They're located in just a handful of Florida counties but still manage to find broken windshields all over the state.  Customers are often contacted by roving repair trucks—some camp in  auto repair parking lots or car washes and gas stations–anywhere cars and drivers congregate. They have tabletop displays. They handout flyers and "give aways." They offer gift certificates, sometimes cash, so even the most reluctant will step up and file a claim–after all, it's free.  Sometimes they simply bully them into submission as in this YouTube recording titled: Windshield Bullies.
There are reports of "bullies" roaming poorer neighborhoods, knocking on doors or leaving brochures under windshield wipers.  And, there's allegedly a small device that creates an inconspicuous "spider crack" with just the push of a button.  It's the precursor to a cold call where the perpetrator explains how that small nick can suddenly spread across the entire windshield–because of Florida's extreme heat, global warming, a speed bump or crossing a railroad track.  And, of course, it's all completely free of charge and here's $100 for your trouble… "just sign here!"
As in property, trial lawyers and windshield repair folks conspire to make each other more money—repair companies inflate insurer invoices, and their lawyers sue when insurer's balk (and sometimes even when they don't). And just like home insurance, AOBs and one-way attorney fees enable and incentivize the whole pathetic con.  Some carriers are trying to fight back.  In a 2019 suit filed by GEICO it's revealed that some repair companies forge signatures so they can bill insurers for work they never performed.
Last year according to DFS 20 Florida lawyers filed 95% of the auto glass lawsuits.  Sadly, too many policyholders haven't the foggiest what they're signing or that their name will be used to sue their own insurer.
Data shows auto glass suits surging up 4,000% since 2011. Statewide nearly a half million auto glass claims were filed last year—second place to Arizona at around 400,000. Florida and Arizona have three-quarters of all of America's "questionable" auto glass claims.
For a deeper dive, including the names of glass shops and attorneys litigating the most,  see Restoring Balance in Insurance Litigation (pages 19-21) published by FJRI–a bit dated but still relevant to show the breadth of the problem and the collusion between repair shops and lawyers.
Often a single plaintiff firm will handle every suit for a single repair shop.  And get this… several firms own repair shops, creating the perfect vertical monopoly.
The number of annual suits filed by some glass shops is staggering. You can find their names in the 2013 study by FJRI–one shop filed 600 suits in one year, another filed 1,486.  And one filed 1,421 all with the same lawyer! Think about it.  If you believe the data this could mean some repair shops earn as much as $2.25 million (ballpark) in annual income. And if the markup is what I'm told it is $1.5 million of that is so called enhanced invoicing.  In 2019 the number of auto glass suits exceeded 35,000 a year.
Enough is enough!!
Senator Linda Stewart (D-Orlando) filed SB-1002 and the House companion HB-541 is being handled by Representative Griff Griffitts (R-Panama City Beach).  Together the bills do three things: 1. Prohibit inducements offered by repair shops to customers for filing a claim; 2. require notice of recalibrating a driver assistance system (See NOTE #2 below); and 3. prohibit AOB's for glass replacement. The Senate bill does all three. The House bill only prohibits AOB.
More needs to be done but, you can help by contacting your Senate and House members and ask them to stop the Windshield Bullies and support the provisions SB-1002.
While you're at it, thank Governor DeSantis for realizing Florida's continuing need for tort reform (See NOTE #3 below).
##end## 
NOTE #1:  For consumer information and flyers to distribute to consumers and/or insurance agency clients go to www.fixthecracksfl.com.
NOTE #2: "Calibration" lawsuits have also grown tremendously. The cost of a calibration for automobiles with advanced driver assistance features built into the windshield are frequently nothing more than manufactured disputes. SB-1002 requires a notice to the vehicle owner on the need for calibration for some components of their car to operate properly.
NOTE #3: The auto bills are essentially just a part of a larger movement by Governor DeSantis and legislative leadership to address lawsuit abuse generally (see News Release).  HB 837, HB 541 and SB 1002 are parts of that overall effort.
IMPORTANT: If you enjoyed this post you're invited to subscribe for automatic notifications by going to: www.johnsonstrategiesllc.com. Enter your email address where indicated. If you're already on the website at Johnson Strategies, LLC, go to the home page and enter your email address on the right hand side. Remember, you'll receive an email confirming your acceptance, so…check and clear your spam filter for notifications from Johnson Strategies, LLC. ENJOY