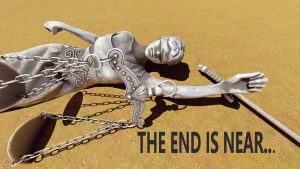 Last month was the two-year anniversary of the two-year emergency suspension of Scot Strems license to practice law—the result of Florida Bar investigations regarding "…mendacious, bad-faith conduct."  All initiated before data became available showing Florida has close to 80% of America's total property insurance lawsuits. 
The Supreme Court of Florida (SCOF) has not ruled, to my knowledge, on the suspension or numerous additional actions brought by the Bar and heard by the appointed judicial referee, Judge Dawn Denaro. Her recommendations often included only a public reprimand, or a finding of innocence as reported in these pages. (See NOTE #1 below)
However, two more actions regarding Strems could indicate how SCOF might finally rule on the suspension, including the possibility of permanent disbarment.   Both complaints, deal with settlement practices at the firm and could be instructive on at least one aspect of what's driving Florida's fraud-soaked property insurance system.
Who better to tell those stories than JS expert contributor Barry Zalma, Esq. CFE.  Enjoy!
_________________
Another Complaint on Strems  
 By Barry Zalma, Esq. CFE
Scot Strems, the pain in the bank accounts of Florida insurers could see his two-year suspension completed in July 2022. But allegations by the state Bar could result in new sanctions or even a permanent disbarment. A 25-page complaint, separate from previous allegations, charges that Miami attorney Strems and his law firm, in 2018 informed a client of a settlement with a property insurance company but then secretly settled with the insurer for twice as much and attempted to pocket a large, unauthorized fee.
Strems also provided false and misleading information to the Bar when investigators asked him about his actions in representing the 85- year-old homeowner, Margaret Nowak, in a Hurricane Irma claim.
Strems was touted as a living example of widespread abuse of the legal system by some Florida plaintiffs' attorneys. He was charged with filing thousands of suits against insurers, many of them on the same claim, and was suspended from law practice in 2020. The Bar had asked for disbarment, but a referee in the case recommended a two-year suspension. The Supreme Court granted an emergency suspension in June 2020, noting that the lawyer was suspended until further order from the court.
The Nowak matter began in 2017 when she filed a claim with her insurer, Florida Peninsula Insurance Co. The Bar complaint did not explain how Nowak came to hire the Strems Law Firm, but the contingency agreement noted that the firm would charge a 25% fee. If the claim went to litigation, the firm would receive or 30% of the award or the court-awarded amount, whichever was greater.
Strems' firm hired Contender Claims Consultants, a public adjuster firm, which estimated that Nowak's home had suffered $64,000 in damages in the storm. Contender Claims is familiar to Florida insurers. Insurers and their counsel contend Contender worked closely with Strems to exaggerate damages in many assignment-of-benefit and other claims. In May, the adjuster firm, a restoration company and Strems agreed to settle for $1 million a lawsuit brought by Citizens Property Insurance Corp. that had accused the principals of fraud in hundreds of insurance claims.
In the Nowak claim, Florida Peninsula informed the Strems' firm that it would settle the claim for $30,000, leaving $22,500 for the homeowner and a $7,500 attorney fee for Strems. One of Nowak's sons agreed, but Strems law firm attorney suggested he could get a little more, the Bar complaint explained. Despite several attempts by Nowak's son to reach Strems' firm in the following weeks, though, the law firm did not readily respond.
It turned out that Strems' firm had negotiated a $45,000 settlement with Florida Peninsula and arranged for the insurer to send a $22,500 check for Nowak and another $22,500 check to the Strems firm. When informed of the 50% attorney fee, Nowak's sons were angered. When the Bar investigators asked Scot Strems about the case, the lawyer offered a "gross misrepresentation of fact." Strems said Nowak had never been a client and that he had not personally provided legal services, the Bar said. He also failed to turn over all documents requested by the investigators but did say that the attorney fee practice was "standard procedure."
"From the foregoing facts, it is apparent that the allegations in this complaint are not the result of an isolated indiscretion," the Bar complaint argues. "Rather, the misconduct alleged in this complaint is systemic within respondent's practice."
Strems faces other pending disciplinary actions by the Bar, which could result in further suspensions or a permanent end to his law practice.
After Strems' 2020 suspension, the Bar moved to find Strems in contempt over the way his law firm was dissolved, with most firm attorneys simply moving to a new firm known as The Property Advocates. The Florida Bar is now urging the state Supreme Court to take a harder line, arguing that the referee misunderstood the nature of Strems' actions, which were aimed at avoiding some of the impact of the earlier suspension on his law firm. Strems also notified his clients of his suspension in a way that the Bar said was misleading, Bar attorneys wrote.
Another Strems Attorney Suspended  
By Barry Zalma, Esq. CFE
In Addition, Another Strems Law Firm Attorney Suspended by Florida Supreme Court Fallout from the infamous Strems Law Firm's litigation practices in Florida continues. Two years after Coral Gables plaintiffs' attorney Scot Strems was suspended from practice for filing thousands of unnecessary lawsuits against property insurers and violating other Bar rules, and two years after the Florida Bar filed a complaint against another attorney with the firm, the state Supreme Court has suspended the lawyer for 91 days.
Gregory Saldamando, 39, represented a South Florida couple in a sinkhole damage claim against American Integrity Insurance Co., after a claims adjuster had the couple sign a retainer agreement with the Strems firm, the Bar explained. Saldamando also did not provide the clients with any invoices or substantiation of the fees claimed by the firm. And although Saldamando withdrew as counsel before settling the case, the Strems firm took $30,000 from the final settlement obtained by new counsel, for fees and costs.
A judicial referee appointed to hear Saldamando's disciplinary case recommended in April 2021 only that he be publicly reprimanded and that he reimburse the Bar $8,100 for its investigative costs. Referee Dawn Denaro, who normally works as a children's court judge in Miami, said that Saldamando did not appear to have a selfish or dishonest motive and had taken steps to resolve the fee dispute with the clients.
But the Florida Supreme Court, as it has done several times in the last year, overruled the referee and imposed the 91-day suspension, plus the cost reimbursement. The court said in its March 31 order that Saldamando had violated three Bar rules of professional conduct. The court said it "disapproves the referee's recommendation as to discipline, and instead imposes a ninety-one day suspension from the practice of law, effective thirty days from the date of this order so that respondent can close out his practice and protect the interests of existing clients," reads the order, endorsed by all seven justices. The 91st day makes a difference. A lawyer suspended for 90 days or less is automatically reinstated after the suspension is completed; the Florida Bar explains on its website. A suspension for 91 days or more is considered "rehabilitative," which requires the attorney to show he has changed his ways before eligible for reinstatement. The reinstatement process can take several months, the organization said. The Bar counsel must investigate the petition for reinstatement, and then it goes back to the original referee for another hearing. Lawyers who continue to practice while suspended can be held in contempt of court and may face further disciplinary action or disbarment.
##end##
NOTE #1: SCOF has not rendered a final judgement on any of the cases pending against Strems by the Florida Bar or the Reports of the Referee to which they were assigned.  For those desiring a historical review I've taken all but the latest of my "Collapse of an Evil Empire" postings (PART I thru PART XI) and placed them in one document which links to all of the materials (and more) that I've consulted in writing each article. You can review and print it here. It may be amended later to include this post and any subsequent announcements regarding Strems but for now could serve as an easily accessible compendium with links to all the cases and more.
__________________________________
Barry Zalma, Esq., CFE, now limits his practice to service as an insurance consultant specializing in insurance coverage, insurance claims handling, insurance bad faith and insurance fraud almost equally for insurers and policyholders. You can contact Mr. Zalma at https://www.zalma.com, https://www.claimschool.com, zalma@claimschool.com and zalma@zalma.com .
 Please view "The Johnson Strategies Story"
IMPORTANT: If you enjoyed this post you're invited to subscribe for automatic notifications by going to: www.johnsonstrategiesllc.com.  Enter your email address where indicated.  If you're already on the website at Johnson Strategies, LLC, go to the home page and enter your email address on the right-hand side.  Remember, you'll receive an email confirming your acceptance, so…check and clear your spam filter for notifications from Johnson Strategies, LLC.  ENJOY!