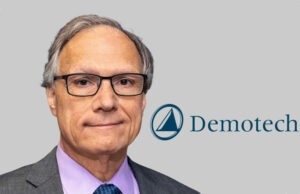 The recent brouhaha regarding Demotech and its' Financial Stability Ratings (FSR's) of as many as 20 Florida insurers has now come full circle…almost.  One important question remains unanswered.
Before answering the question, and for those who've just joined the discussion, a good summary of these happenings can be found in Kyle Ulrich's blog. As president of the Florida Association of Insurance Agents (FAIA) he's got a valuable grassroots statewide perspective.  Not coincidentally his blog both begins and ends by asking the still unanswered question: "Is it time for Florida to turn the page on Demotech?"
He wasn't the only one taking umbrage with Demotech's President, Joe Petrelli, whose letter to CEO's warned of impending downgrades…again.
Petrelli lit a brushfire to say the least.  Florida CFO Jimmy Patronis immediately wrote federal officials (Presidents of Federal Housing Authority, Fannie Mae & Freddie Mac) calling Demotech's methodologies "dubious." Insurance Commissioner David Altmaier demanded Petrelli answer specific questions about "inconsistencies" in his approach.  And the FAIA (and others) impugned Petrelli's motives calling them "ulterior" or saying … "many industry observers often roll their eyes every time Joe Petrelli speaks."  (See Note #1 below)
Even more enlightening were the comments from Frontline Insurance Company.  While most carriers were silent CEO Leman Porter, according to the Insurance Journal, circulated a statement which included the following:
"…This is a matter of politics being played out between Demotech and the Florida Legislature, and between Demotech and Fannie Mae/Freddie Mac to get Demotech's S rating accepted. We unknowingly have gotten caught in the crossfire and will move past this to continue our success in the marketplace shortly."  Emphasis added.
Porter's "politics" was a reference to something many may not know–that some carriers use another rating agency called Kroll or KBRA. It has a competitive advantage over Demotech because its' secondary rating is accepted by Fannie Mae but Demotech's secondary rating of "S" is not.  Allegedly that's why Petrelli did what he did–to pressure Fannie Mae to accept Demotech's "S" rating.  It backfired obviously but, that shouldn't distract from any exposed need for an alternative to Demotech.  (See NOTE #2 below)
Using steps similar to those he used in 2017, 2018, 2020 and 2021, Petrelli backpedaled causing some to ask… "if he's done it before why was this time so different?" Well for one thing, according to many I've spoken with (and Kyle Ulrich's blog), Demotech "has been very outspoken about legislative reforms" and Petrelli actually called for some of the Special Session reforms, sending letters and "grandstanding" before the session convened.  Then, when it was all over, his "downgrade" letter characterized the legislatures hard work as "too little, too late."
Not the best way to win friends in Tallahassee.  And, as it turns out, not in Washington DC either.
In my opinion, Petrelli not only launched Kyle Ulrich's question, he also gave flight to its answer which is……YES!
Yes, of course, Florida needs an alternative to Demotech. And, in my opinion, it should be one created by the State of Florida, for the unique needs of the State of Florida.
Look at it this way. Florida had problems with hurricane models, so Florida created its own hurricane model.  When Florida had problems finding coverage for damaged homes after Andrew, it created the FRPCJUA, the precursor to Citizens. And when Florida had a problem with reinsurance Florida lawmakers created The Florida Hurricane Catastrophe Fund.
Now Florida has a problem with a monopolistic rating agency that threatens downgrades to assist lobbying efforts with the Fed.
Why can't lawmakers authorize and fund Florida's own ratings bureau?  It would need to be independent of political influence, of course.  It should exercise an academic approach to number crunching and assign ratings based only on those numbers and the requirements of Fannie and Freddie. No threats. No last minute downgrades. And it should have a secondary rating that even if it isn't a perfect "A" would still meet the requirements of the secondary mortgage market, like Kroll. Putting the mortgage issue aside, what good is a rating that gets downgraded only days before a carrier goes broke?  (See NOTE #3 below)
THIS JUST IN–No sooner did I write all the above than OIR publishes its solution–a temporary reinsurance arrangement through Citizens for insurers facing downgrades from Demotech. It's a nifty idea, it's already authorized by statute and it allows insurers to continue with their existing rating acceptable to the secondary mortgage market. Some have even called it a "beautiful" solution. Altmaier said "In the event we need to implement this temporary solution, consumers will not need to seek coverage elsewhere, agents will not need to move policies, and lenders can have confidence that these insurers continue to meet the mortgage qualifications."
With the possible exception of Joe Petrelli, with whom I have not spoken, everybody seems to like OIR's innovative approach. Kyle Ulrich, also with whom I have not spoken, seems to like it, see his latest blog.  (See Note #3 below) And, for what it's worth, I like it too.  Mostly because it made Kyle Ulrich's "turn the page" question much easier to answer.
All that's left now is how to make this so called "beautiful" solution permanent.
After all, the OIR has demonstrated that maybe Florida doesn't even need a rating agency.
##end##
NOTE #1: see Letters from CFO Patronis; see Blog from Kyle Ulrich; see letter from Commissioner Altmaier; see letter from Petrelli to Altmaier.
NOTE #2: Kroll or KBRA  among other things performs financial service ratings for a variety of sectors including insurance.  The explanation I received is that in an instance where Demotech were to downgrade a carrier the Kroll secondary rating of BBB would allow it to continue qualifying for mortgages under Fannie Mae.  This competitive advantage has become increasingly problematic for Demotech.
NOTE #3: The solution of Citizens providing quota share reinsurance to private market carriers is eerily like one I drafted for FAIA 15 or so years ago called, the Windstorm Coverage Fund (WCF). Carriers could opt to purchase retail windstorm coverage to the extent they needed to do so as a means to write policies otherwise destined for the residual market. The concept was drafted, the numbers were run and it was submitted to lawmakers where it was summarily quashed by industry lobbyists.
Please view "The Johnson Strategies Story"
IMPORTANT: If you enjoyed this post you're invited to subscribe for automatic notifications by going to: www.johnsonstrategiesllc.com.  Enter your email address where indicated.  If you're already on the website at Johnson Strategies, LLC, go to the home page and enter your email address on the right-hand side.  Remember, you'll receive an email confirming your acceptance, so…check and clear your spam filter for notifications from Johnson Strategies, LLC.  ENJOY!