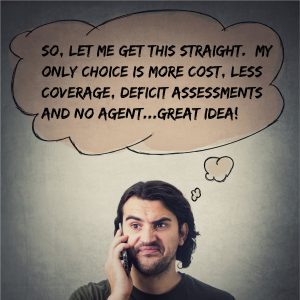 While in the throes of sharing an opinion on the move by Citizens Board Chairman to bypass agents and go direct to consumers, I discovered that Kyle Ulrich had beaten me to the punch.  As the President and CEO of the Florida Association of Insurance Agents he's heard these bad idea's before–usually, as in this case, from non-insurance folks.  Reproduced here with permission are his thoughts on the subject. Enjoy!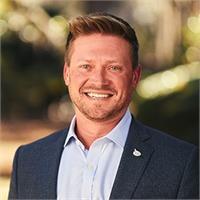 Kyle Ulrich, FAIA
If you write business with Florida's residual property insurer, you have likely heard the recent rumblings of Carlos Beruff, chairman of the Citizens Board of Governors. During their September board meeting, Chairman Beruff once again proposed that Citizens go direct to consumers for ALL placement and policyholder services, thereby eliminating the company's 7,500+ appointed agents. Further, he directed senior staff to research other carrier direct-to-consumer models and develop a plan for Citizens to do likewise. This, despite the strenuous objections of CEO Barry Gilway, who strongly disagrees with Beruff's foundational beliefs that "agent commissions drive policy count and eliminating agents would save the company money."
The first thing you should know is that your association, its volunteer leaders, and staff will work tirelessly against any proposal for Citizens to eliminate its agency force and go direct to consumers. Such a move would be a significant change to Citizens' operations and require approval of the Florida Legislature. Besides that, it ignores numerous facts that have routinely debunked similar proposals in the past. I will list just a few here, and feel free to add your own to the comment section below my blog.
Citizens pays a below-market rate of commission, particularly when compared to the workload involved to place and service policies with other carriers. Your association has conducted numerous industry studies/surveys to prove this and can easily demonstrate this marketplace fact today.
Market conditions are the sole driver of Citizens' policy count and this, of course, includes price! A glance into the history of the FRPCJUA, FWUA, and now Citizens demonstrates this fact. When Florida's market becomes troubled (post-Andrew, 2004–05 hurricanes, sinkholes, excess litigation, etc.), Citizens' policy count increases. Also, the statutory glide path (aka political manipulation of Citizens' rates) ensures the company cannot adjust its prices fast enough when the private market is otherwise in distress and raising its rates. To many consumers, price is what matters most, and when Citizens becomes the cheapest or only option, these facts serve to increase Citizens' policy count.
The "direct-to-consumer" approach has never been all it's cracked up to be. Eliminating the insurance agent and going direct might appear to be a sound idea to the untrained eye, but rarely has it proven to be the case. Market trends today are moving precisely in the opposite direction, with more and more insurtech "disruptors" abandoning their original business plans and partnering with insurance agents to distribute their products. These are not charitable business decisions, and you can bet they weren't made easily. Instead, they reflect the facts that many traditional insurers know well: Most consumers desire to be advised and acquire their policy through a qualified insurance agent.
Agents are Citizens' best frontline underwriters by keeping policies out of the state-run insurer that could otherwise be placed in the private market. From an economic standpoint, they have every incentive to do so when compensation is less and the workload is more. Evidence of these facts can easily be seen in the recent insolvency of Gulfstream. Initially, it was assumed the majority of affected policyholders would end up in Citizens. That didn't occur, with over 85 percent being rewritten by agents into the voluntary market.
Technology cannot replicate the effectiveness and efficiency of the Citizens agent. While agent commissions represent a significant operating expense within Citizens, they pale in comparison to the internal staffing and technology costs required to duplicate this effort. Of course, that wrongfully assumes the agent's work or value can be replicated!
The list goes on, but for the sake of brevity, we'll stop here. As an FAIA member, you know we understand the importance of this issue to your business. We are prepared to promote and protect the vital role and extraordinary value agents represent to Citizens. As more developments occur, we will keep you apprised while we continue to fight for independent agents. Stay tuned!
Kyle Ulrich, President & CEO
##end##
Please view "The Johnson Strategies Story"
IMPORTANT: If you enjoyed this post you're invited to subscribe for automatic notifications by going to: www.johnsonstrategiesllc.com.  Enter your email address where indicated.  If you're already on the website at Johnson Strategies, LLC, go to the home page and enter your email address on the right-hand side.  Remember, you'll receive an email confirming your acceptance, so…check and clear your spam filter for notifications from Johnson Strategies, LLC.  ENJOY!