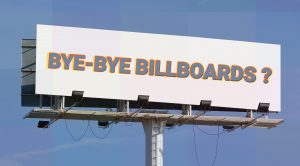 "Those who fail to learn from history are condemned to repeat it."; a famous quotation oft attributed to Winston Churchill and others who opine on historical achievements.
Last Friday Florida celebrated the monumental passage of badly needed tort reform legislation (HB-837).  Literally decades in the making, it's a fundamental remake of a ravaged tort system sure to turn the tide on Florida's status as America's premier Judicial Hellhole.
These measures address fee multipliers for all insurance lines, modernizing Florida's "bad faith" law, protecting small businesses from exorbitant over-the-top awards and, the most remarkable (and most important) ….eliminating one-way attorney fees. 
This article, however, is not about the legislation itself, the details of which you can read here.  It's about paying tribute to the history just made while better preparing for the history sure to be repeated.
First, some shout outs. None of this would've been possible without the vision and leadership of Governor Ron DeSantis, House Speaker Paul Renner, Senate President Kathleen Passidomo, and the bill sponsors Representatives Tommy Gregory and Tom Fabricio and Senator Travis Hutson.  They all stood strong against the billboard lawyers, who proved they would stop at nothing.
We must also thank a united business community–insurers, business and insurer trade groups, small businesses, Florida citizens paying a $5,000 annual "tort tax" and literally dozens of other entities investing time and dollar bills.  And, of course, the Florida Chamber of Commerce which worked tirelessly during this regular session and during previous Special Sessions on Property Insurance reforms.  
Lest anyone doubt the remarkable nature of what was accomplished, look no further than the derisions of the bill by those it negatively affects.
Billboard barristers exploited every possible forum to falsely extoll alleged evils they knew would cut into their share of the take. Google it! You'll find plenty of distortions and a lot of finger pointing; the latter never at themselves. Had they policed the legal professions bad players, instead of ignoring them, we would not have needed HB-837.
They never point, for example, at the lawyer requesting huge amounts of public records from his local municipality knowing it couldn't comply, just so he could sue them for non-compliance.
They don't point to attorneys who hide their contingency agreements in Public Adjuster work orders and who pay the PA to solicit on their behalf, in violation of Bar rules and the PA statutory fee cap.
They don't even mention the one with hundreds of suits for homeowners with non-leaking iron pipes; all filed just to settle with full attorney fees, leaving only pennies on the dollar for his clients.
Chip Merlin, head of a leading lawsuit mill, says Republican leaders are "…Rigging the Legal System."  He compared their campaign donations with the Mafia bribing police.  He objects to the word "frivolous" even when the evidence shows tens of thousands of suits were noticed before a claim was even filed; part of the reason 80% of America's property lawsuits are in Florida which had only 8% of America's claims.  And, what about attorneys disbarred for their "cumulative" misconduct pushing thousands and thousands of "frivolous" suits through a corrupt assembly line.
Merlin may not like the word "frivolous" but, the Florida Bar does and used it to describe thousands of suits by an attorney the Supreme Court had to disbar.
Now comes a stunning irony.  As many as 100,000 claim cases (25,000 from one firm) may have effectively reserved one-way fees for claims prior to the prohibition (effective with the Governor's signature.) These case notices give 5 days to respond and are requesting the policy limit.  I wonder if Merlin would say that's not frivolous either.   (See 25,000 Lawsuits by Today?)
This is why we (Floridians, all of us) must be painstaking against the inevitable erosion sure to come.  In essence we'll never really say "Bye-bye" to the Billboards.
I remember as a cub lobbyist in the early '70's, handing out flyers on the virtues of No-Fault auto insurance.  At one point, I was literally surrounded in the hallways by trial lawyers, pointing fingers in my face.  But, in the end and just like last Friday…they lost!
BUT, they set about to destroy the huge premium savings created by No-Fault, bit-by-bit, year after year, small pieces at a time.  They were so successful that, today, billboard attorneys want to keep No-Fault, and many insurers want to repeal it–something made more likely with the bad faith reforms in HB-837.
Billboard barristers will persist in the courts and in the legislature to undo this years' fair and monumental gains.  In fact, they're busy now, challenging the most recent reforms– including AOB.  Any reason to believe they'll ignore the prohibitions against one-way-attorney fees?
Billboard king, John Morgan, allegedly said that instead of one-way fees, attorneys will now take a percentage of the policyholders claim payment. What a peach. (See 25,000 Lawsuits by Today?)
While its' attorneys have closely reviewed the legislation and unanimously concluded it is legally sound, here's what the Florida Chamber is doing…
…The Florida Chamber anticipates personal injury trial lawyer industry resistance, as the long-overdue dam of frivolous litigation earnings begins to close. The Florida Chamber, through our Litigation & Regulatory Reform Center, has secured expert legal counsel and launched a defense fund to ensure consumers and local businesses can see this historic legislation enacted and protected from further frivolous lawsuits, not getting held up in lengthy and unnecessary courtroom battles. Former Supreme Court Justice Alan Lawson will be heading up the Florida Chamber's legal effort.
Again, instead of saying Bye-bye to the billboard bullies, our calling should be the opposite. They're a sneaky bunch. Our eyes should be indelibly glued on their every move.
I believe that the passage of HB-837 and the leadership shown by Governor DeSantis is not lost on anyone.
Neither should it be lost that this victory is little more than an important battle in a war that will never end.
"Those who fail to learn from history are condemned to repeat it."
 ##end##
IMPORTANT: If you enjoyed this post you're invited to subscribe for automatic notifications by going to: www.johnsonstrategiesllc.com.  Enter your email address where indicated.  If you're already on the website at Johnson Strategies, LLC, go to the home page and enter your email address on the right-hand side.  Remember, you'll receive an email confirming your acceptance, so…check and clear your spam filter for notifications from Johnson Strategies, LLC.  ENJOY!