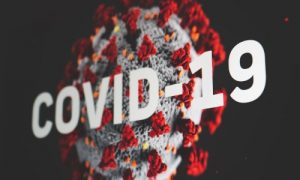 The following report is from JS expert contributor Bill Wilson, CPCU, ARM, AIM, AAM.  It's offered here with a link to the original paper written by Philadelphia attorney, Randy Maniloff. Together, Wilson's article and Maniloff's paper, provide a succinct legal explanation for  why COVID-19 is widely considered by the courts as not covered under most Business Interruption policies.  I thought there would be many readers of my blog who would like to keep this handy for discussions with clients regarding COVID-19 coverage issues.
______________________________________________________________________________________________________________________________________
One of the few attorney newsletters I read regularly is Coverage Opinions from Philadelphia attorney Randy Maniloff. Every January, he publishes his Top 10 court cases for the prior year. For 2021, one of his top cases of the year was what he considered, out of hundreds of possibilities, to be the top COVID case,  Inns-by-the-Sea v. California Mutual Ins. Co. (California Court of Appeal): Hundreds Of Covid-19 Coverage Decisions: This One Was Most Significant
A notable observation in this article is the following:
Looking to the policy's definition of 'period of restoration,' the court stated: "The Policy's focus on repairing, rebuilding or replacing property (or moving entirely to a new location) is significant because it implies that the 'loss' or 'damage' that gives rise to Business Income coverage has a physical nature that can be physically fixed, or if incapable of being physically fixed because it is so heavily destroyed, requires a complete move to a new location. Put simply, that the policy provides coverage until property 'should be repaired, rebuilt or replaced' or until business resumes elsewhere assumes physical alteration of the property, not mere loss of use.'"
This is a point I made in my book "Why Insurance Doesn't Cover the COVID-19 Pandemic" and in numerous articles and presentations like this blog post. If you review the ENTIRE policy, what a term like "direct physical" loss or damage means is often revealed elsewhere in the form and not necessarily in a "Definitions" section. I discuss this "entirety of contract" principle in another book of mine, "When Words Collide: Resolving Insurance Coverage and Claims Disputes."
"Direct physical" clearly expresses a degree of loss or damage far beyond that which can be remedied by the application of soap and water or, in the case of a coronavirus, simply doing nothing and allowing the virus to go inert.
If a restaurant attempts to remediate or mitigate the presence of a virus on dining room tables, the manager doesn't hand an employee a bottle of Formula 409 and a rag and tell that person to "repair" the tables. The reality is that businesses like restaurants engage in this form of "repair" daily for public health reasons, which is exactly the purpose of mitigating the presence of a virus on premises…public health, not property "repair."
##end##
Bill now blogs on insurance industry issues at www.InsuranceCommentary.com and delivers keynote presentations in conjunction with his consulting practice. Check out his published books on Amazon at https://tinyurl.com/BillWilsonAmazonAuthor.
Please view "The Johnson Strategies Story"
IMPORTANT: If you enjoyed this post you're invited to subscribe for automatic notifications by going to: www.johnsonstrategiesllc.com.  Enter your email address where indicated.  If you're already on the website at Johnson Strategies, LLC, go to the home page and enter your email address on the right-hand side.  Remember, you'll receive an email confirming your acceptance, so…check and clear your spam filter for notifications from Johnson Strategies, LLC.  ENJOY!