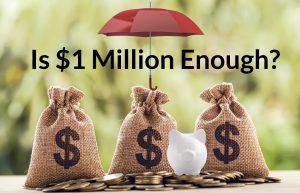 In answering an important question like this it's always smart to ask an expert with    knowledge acquired from multiple perspectives.  We reached out to JS contributor David Thompson, AAI, CPCU, CRIS to answer the age old insurance questions for umbrella policies… "How much is enough?" and "How much does enough cost?"
_____________________________________________________________________________________________________________________________________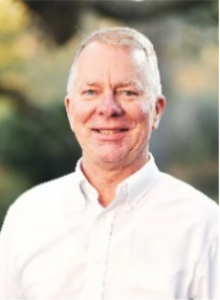 Would it shock you to hear me say we live in a litigious society, especially in Florida?!
After all, according to The American Tort Reform Foundation Florida may be the worst "Judicial Hell Hole" in America.
Of course, it's hard to be surprised by something when you're barraged with hourly reminders. Virtually every waking minute of every day–television commercials, buses, park benches, and ubiquitous billboards, remind us of what's going on. One ad even states the largest plaintiffs' law firm in America is here in the Sunshine State.  And we just learned from Insurance Commissioner David Altmaier that 76% of all property lawsuits in America originate in the state of Florida.
While the purpose of so many ads is to drive thousands of potential plaintiffs to the offices of about 6,000 Florida trial lawyers, they should also drive insurance consumers to the office of their insurance agents to inquire about the protection a personal or commercial umbrella policy affords.
Speaking for myself, if I negligently injure someone, I feel a moral obligation to compensate them. That's why I have higher limits of liability, including an umbrella policy that operates above the limits of my homeowner and auto policies. And many consumers, with the advice of their agent or on their own, have taken similar action, including for their businesses.
But sometimes being just a little bit underinsured can feel as bad as not having any insurance at all.  As a former agent, and even as an instructor, I'm often asked… "How much liability insurance do I need?" My reply is always the same: "First, tell me how much you'll be sued for."
I often jointly teach classes with a prominent and successful plaintiff's attorney here in Florida. We don't see eye-to-eye on a lot of things but have become friends over the years. He recalls the day when $100,000 in liability coverage was more than adequate. He also remembers, as do I, that a $1 million umbrella was once considered only for the wealthiest people.
Those days, I'm sad to say, appear long gone!
My attorney friend got the attention of everyone in a recent class when he shared that he had just taken the personal savings of several individuals who had caused injury and had insufficient insurance to make the person they injured whole. "The dollars were in the millions" he said.
An email I received a few days later revealed one of the attendee's in that class increased her $1 million umbrella because of his story. "We've worked hard our entire life and have set aside money for our retirement," she said. "And I don't want your attorney friend to take it!"
Truth be known, I did the same thing for the same reason. And ironically, so did the attorney who taught the class.  "Since we're getting close to retirement we wanted to protect ourselves from someone like me," he joked.
Did you know the average personal injury verdict in Florida is $1,819,751, according to Jury Verdict Research? Also in Florida, where personal injury lawsuits are on the rise, plaintiffs win nearly 61 percent of the time.
Google it—you'll find hundreds of examples.
$7,500,000 judgment was obtained for the victim of a DUI accident who received a brain injury when a drunk driver crossed the center line.
$5,600,000 settlement for the family of a man when a runaway trailer broke loose from a truck, crashed into his vehicle and killed him.
$4,500,000 settlement was obtained for a woman who suffered a brain injury and broken hip when she was knocked down by a broken door.
$3,510,000 settlement was obtained for a victim who suffered a brain injury due to a traffic crash caused by a faulty road construction project.
$3,002,259 settlement was obtained for a woman who injured her neck and back when her car was hit by a drunk driver.
$2,750,000 settlement obtained for a husband who lost his wife in a motorcycle accident when a landscaping truck made an improper U-turn into the path of her motorcycle.
$2,400,000 jury verdict obtained for husband and wife injured in a car accident when the other driver crossed the center line hitting their vehicle.
$1,800,000 settlement for a motorcycle accident victim who sustained serious fractures when a careless driver pulled out of a parking lot and into the path of his motorcycle.
Now, here's the good news.
While premiums for umbrella policies, both personal and commercial, are based on many factors, the cost is surprisingly low. For example, a family with one home, two autos, no youthful drivers and a good driving record might find premiums like this:
A $1 million umbrella policy in the Tallahassee area is about $226 with one insurer; $2 million is $415 and $5 million is $713.
Using the same company and facts in Ft. Lauderdale the premium for $1 million was $489; $2 million was $880 and $5 million was $1,540. If you included Uninsured Motorist Coverage it would only be $344 more.
I personally assisted a friend with her speech therapy business insurance program. Her agent quoted a $1 million commercial umbrella for $595 and the cost for $2 million was $810. The difference of $215 is about 59-cents per day.
LOOK AT IT THIS WAY–I urge readers, agents and consumers, to consider the cost to increase a $1 million umbrella policy in the context of how you spend your money on other things that, perhaps, don't matter nearly as much. You might spend $5.00 a day on your favorite happy hour beverage–that's about $1,000 a year.  Annualize the cost of dining out, getting a manicure or being a member of a country club.  When compared to the benefit of increasing a $1 million umbrella they are trivial in my opinion.
Besides… the value of having a little peace-of-mind is priceless!
##end##
Please view "The Johnson Strategies Story"
IMPORTANT: If you enjoyed this post you're invited to subscribe for automatic notifications by going to: www.johnsonstrategiesllc.com.  Enter your email address where indicated.  If you're already on the website at Johnson Strategies, LLC, go to the home page and enter your email address on the right-hand side.  Remember, you'll receive an email confirming your acceptance, so…check and clear your spam filter for notifications from Johnson Strategies, LLC.  ENJOY!