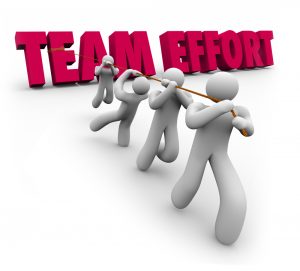 While I was writing an article exposing media and trial lawyer mischaracterizations about Florida's recent tort reforms, Kyle Ulrich, President & CEO of the Florida Association of Insurance Agents (FAIA) hit the nail on the head, publishing a piece covering all the key elements, including some timely examples.  He also mentioned how my newest book could be helpful in fighting back.
Kyle's article is reproduced below, with permission, and with the prayer that "Collapse of an Evil Empire!" can assist in getting the word out (the truthful word) on how badly needed Florida's recently enacted tort reforms were.  Please consider sharing my book on your website (a "news" tab for example) and/or placing this link www.collapseofanevilempire.com in an appropriate location on your social media.  It's a great way to put the right message into the right hands, right now.
Thank you and enjoy Kyle's article.
       Setting the Record Straight Is a Team Effort
                                                        By Kyle Ulrich, FAIA President & CEO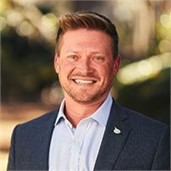 Ask any industry veteran. It happens every time, from no-fault in the early 1970s to workers' compensation in the '80s, and later to medical malpractice, daycare centers, nursing homes, and more.
Lawmakers spend years struggling to pass badly needed reforms only to see trial lawyers and others who favored the status quo begin to undermine what they passed.
After almost eight years of hard work culminating in multiple special legislative sessions and the 2023 regular session, Florida's elected officials implemented the most comprehensive tort reforms in Florida history and, as some would argue, in American history.
The benefits are pronounced and far-reaching, but slow in coming. Their efficacy is driving a monumental counterattack by too many public adjusters, roofers, water firms, and contractors, most in alliance with a few dozen members of the Trial Bar.
For an excellent and fresh-off-the-press example of what we're up against, read the hatchet job in the Tampa Bay Times by Lawrence Mower. Then, for a good example of how to refute his distortions, read an excellent attempt to do so by the head of The Capitolist, Brian Burgess, in his article titled, "Tampa Bay Times decries' lack of evidence' in Florida's insurance crisis, then later coughs up the evidence."
The insurance industry, FAIA, insurer trade associations, individual carriers, and even the OIR and DFS must diligently respond to misdirections like those above. In such matters, it needs to be a "team effort."
Of course, the past is prologue, and the burden of explaining recent tort reforms and the relationship between premiums versus rates often falls on you, the agent. You're forced to deliver bad news when your client's prayers for relief are dashed at renewal. I heard this during FAIA's Town Halls conducted last week in Southeast Florida, and I see it every day in my inbox.
FAIA has published a lot of helpful information. Check under the FAIA Advocacy Resource Center page for our AOB Toolkit, 300 Worders, Hard Market Toolkit, Infographics, and other property market reports and documents. Those resources can be beneficial when explaining that these reforms were not just hard-fought, but badly needed.
As I said, the benefits will take some time to emerge, and runaway litigation, while bringing down the system, isn't the only component of Florida's highest-in-America premiums. David Thompson's recently-released article, "Why Are My Insurance Rates So High?," provides a good backdrop, especially about the impact on premiums (including auto policies) from factors other than lawsuits.
Next, I'd be remiss if I didn't mention a new book getting a lot of attention. It's called Collapse of an Evil Empire!, written by FAIA's former EVP, Scott Johnson. It is a deep dive into the historic disbarment of the poster child for the tort reforms and the perfect source document for anyone questioning why the reforms were necessary. FAIA members in the Legislature who sponsored the reforms, like Senator Jim Boyd and Senator Doug Broxson, have endorsed Scott's compendium. So, too, have former insurance commissioners, carrier CEOs, and others. Of course, you can't tell upset clients to buy a book, but you can keep the facts handy by going to Scott's website, www.johnsonstrategiesllc.com, or directly to www.collapseofanevilempire.com.
Finally, I ask all agents to watch for mischaracterizations and media distortions about tort reform. You are the boots on the ground in this fight. Let your association know by sending a link to any misleading articles or identifying the person, time, and place of a distortion-filled local presentation. Send it to any FAIA executive team member, and we'll work to get the facts in the right hands.
After all, setting the record straight is a "Team Effort!"
##end##
IMPORTANT: If you enjoyed this post you're invited to subscribe for automatic notifications by going to: www.johnsonstrategiesllc.com.  Enter your email address where indicated.  If you're already on the website at Johnson Strategies, LLC, go to the home page and enter your email address on the right-hand side.  Remember, you'll receive an email confirming your acceptance, so…check and clear your spam filter for notifications from Johnson Strategies, LLC.  ENJOY!
Please view The Johnson Strategies Story