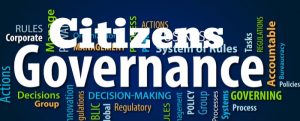 I was particularly taken by a debate during Citizens Property Insurance Company (Citizens) December 15, 2021, Board of Governors meeting. You can and should watch it beginning precisely at the 42:07 mark on the Florida Channel .
Lead by Chairman Carlos Beruff (a real estate developer and home builder) board members discussed whether it's financially more responsible for Citizens to forego the purchase of reinsurance in favor of bonds as a means to preserve surplus and reduce potential deficits.
It was a collegial, well-intended, back and forth that was not only above many heads (perhaps even some on the board) but, cringe worthy according to some experienced insurance persons with whom I've since spoken. The discussion concluded as such discussions often do, with Citizens President Barry Gilway and his staff directed to go "do some modeling" and report back to the board.
Reinsurance is "pure risk transfer in the event of a storm", Citizens staff highlighted in its' white paper responding to the discussion, "while bonding if utilized for claims payment purposes either needs to be repaid, or replenished through additional post-event bond issues."
The staff response also appeared to caution a largely inexperienced board about the public nature of the discussion. In essence signaling to a totally unregulated offshore market, (one marching exclusively to the laws of supply and demand), to allocate its finite amount of capital elsewhere–like to private carriers able to buy more reinsurance because, ironically, it might cost less if Citizens were to forego its' purchase.
In their response, Citizens staff put it this way:
"Due to the public nature of Citizens' Board of Governors meetings and the discussion surrounding Citizens' participation in the risk transfer market, there is some uncertainty in the reinsurance marketplace concerning Citizens' risk transfer strategy for 2022 that, if left unresolved, could negatively impact Citizens' risk transfer rates, capacity, and financial position as well as the financial position of the State of Florida should a catastrophic event, or series of events, occur in Florida." (See Note#1 below)
So much for reinsurance.  How 'bout producer commissions?
At its' November meeting a similar back and forth occurred regarding amounts paid to agents.  Again, lead by Chairman Beruff, it was also typical of what non-insurance folk tend to ponder when they see a line item for "Producer Commissions" of $142,000,000. "What can we do about this?" they naturally ask, and before you can get a word in edgewise, Citizens staff is directed to go "do some modeling" again, this time regarding the use of a "direct to consumer approach."  You can hear discussion on that report beginning at 2:02:16 of the same Citizens Board Meeting.
For many, neither of these topics (Bonds or Producer Commissions) constitutes "thinking out of the box" as one board member described it.  To the contrary, I recall similar debates on "bonding" numerous times dating back to the early '90's with the FRPCJUA. It always ended where I predict this will; shy of implementation.
Same thing for Citizens' producer commissions which are already the lowest in Florida and the lowest of any residual market in America. In fact, at a Citizens rate hearing about ten years ago I recall a previous General Counsel for the OIR saying, on live television, that "…every dollar in commission paid to an agent is another dollar that could be used to reduce a potential deficit."
I KID YOU NOT!
He, like some on Citizens board in my opinion, didn't consider that the work Citizens agents do is work that has to be done. It costs more to get that work done without the use of agents.  It's much less expensive to pay an agent as low as 5.2% commission (the low end of the statewide average) especially when it's with money the agent sends to Citizens in the first place.  And, of course, unlike employees, contractor agents have to refund unearned commissions when the policy cancels.
In other words, using agents saves Citizens money and actually reduces the chance of a deficit.  (See Note #2 below).
Anyway, these are things that those with demonstrated experience in insurance know, almost intuitively. Unlike Chairman Beruff who commented that "… 90% of the time the agent is no longer providing the services we paid commissions for them to do.  They just bring in the business, get their check and they're done." (See Note #3 below)
When lawmakers created Citizens they wanted a board with insurance expertise because its' predecessor boards were populated only with political appointments from one elected office holder, the Chief Financial Officer.  With the current Citizens board, the Chief Financial Officer, The President of the Senate and the Speaker of the House each appoint members, one of whom "…must have demonstrated expertise in insurance…".   Requiring insurance experience was a long overdue and much needed addition to the appointment statutes, in my opinion.
Problem: recent board meetings have caused some to inquire what does "demonstrated experience in insurance" mean?  I can't, for the life of me, find two people who agree on the answer.
Maybe that's why SB-1728 by Jim Boyd has been updated to clarify what was originally intended.  New Language requires that "on or after July 1, 2022…an appointee designated as chair must have demonstrated expertise in insurance or must have at least 1 year experience serving on the Board of Governors."
But, best of all we finally also have a definition of demonstrated expertise: "…at least 10 years' experience: (I) in property and casualty insurance as a full-time employee, officer, or owner of a licensed insurance agency or an insurer authorized to transact property insurance in this state; (II) As an insurance regulator or as an executive or officer of an insurance trade association." (See NOTE #4)
This language allows non-insurance folks to serve but to do so alongside those who have necessary insurance knowledge.  Even Chairman Beruff admitted he may be the "…board member with the least insurance knowledge…" something this proposed change appears to repair in the future. Under the proposed language added to SB-1728 any future chairman when "appointed" or "reappointed" could only serve as Chairman if they had the newly defined experience or had served on the board for one year prior to becoming chairman.
SUMMARY: Lawmakers need to enact SB-1728 for numerous reasons, especially the ACV on Roofs issue.  However, language requiring "real" experience on the board of Citizens should be implemented via any legislative vehicle available, because, after all… when it comes to Citizens, especially it's deficits, assessments, reinsurance and producer commissions…
….insurance experience matters!
##end##
NOTE #1: There are two articles on the subject of Citizens discussions regarding reinsurance and bonding.  They appear in a publication called Artemis–a news, analysis and data media service devoted to alternative and/or non-traditional risk transfer, mechanisms.  You can read its' reports on the Citizens discussions lead by Chairman Carlos Beruff, written by Steve Evans, at: "Florida Citizens staff call on Board to publicly support risk Transfer."   Evan's succinctly points to the risky nature of public discussions on such matters by referencing the Citizens staff white paper, as follows:
The staff of the insurer prepared a white paper which "explains the need for a certain level of claims paying ability to Florida Citizens…" and "A significant concern is the lack of Board support, currently, for buying reinsurance and related risk transfer in 2022, which the staff explained could send the wrong signals to the market."
See the White Paper along with the staff transmittal here. Also read another article by Steve Evans: "Florida Citizens reinsurance & cat bond budget hiked 60% for 2022"
NOTE #2: Both the bonding issue and the "direct to consumer" issue may require a statutory change that conveys a clear and unambiguous mandate.  The latter, in my opinion, would be the most difficult of the two to achieve from a political standpoint.
NOTE #3: During his commentary on producer commissions it was apparent to me that Chairman Beruff wasn't aware of all the work agents do during the term of a Citizens' policy–not just client inquiries, but material changes in exposure, refinance agreements, additions or renovations and inquiries regarding whether they should sign a contract some door knocker has handed them as a means to a new roof.
Ironic that the Citizens producer commission discussion I heard was contiguous to other discussions about the influx of new policies from insolvent insurers–an influx that was materially reduced by agents sending 83% of those applications to other private market carriers instead of Citizens. Try doing that with a "direct to consumer" approach.
All other things being equal, an agency's value is significantly degraded, almost in lock-step, with the amount of Citizens business it has on its' books. AND… I recall working on a Functional Cost Study showing most Citizens agents don't break even on business sent to Citizens until the third renewal. For these reasons I'm convinced no agent would ever send business to Citizens if it had another option.  Experience matters!
NOTE #4: The bill also, currently states:  The executive director must, at the time of the appointment, have the experience, character, and qualifications required under s.624.404(3) to serve as the chief executive officer of an insurer. Barry Gilway certainly has such experience and then some. To see the whole amendment go here. For the most current copy of the bill and/or to follow its' progress or download copies of amendments or the bill itself go here.
Please view "The Johnson Strategies Story"
IMPORTANT: If you enjoyed this post you're invited to subscribe for automatic notifications by going to: www.johnsonstrategiesllc.com.  Enter your email address where indicated.  If you're already on the website at Johnson Strategies, LLC, go to the home page and enter your email address on the right-hand side.  Remember, you'll receive an email confirming your acceptance, so…check and clear your spam filter for notifications from Johnson Strategies, LLC.  ENJOY!