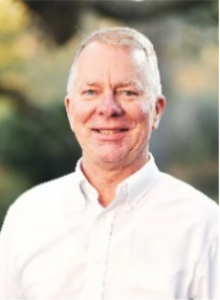 NOTE: During this time of sticker shock rate increases many homeowners laser focus on price–perhaps understandably as some truly cannot afford to spend another penny. However, far too many react without a thought to the overall value proposition.  JS reached out to contributor, David Thompson, for his unique perspective and decades of experience in such matters.
To forward David's article to anyone making important insurance policy decisions, see "share this article" below.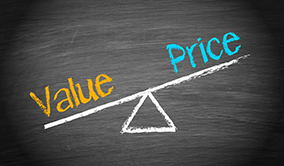 Expensive Before the Loss can Look Real Cheap After the Loss…
I drive a red four-door that cost me  $21,000. A good friend drives a red four-door, sticker price $26,000. Why did he pay more?  Aren't red four doors all the same?
Of course not–different cars, different features. Same with insurance, except what you ultimately pay could be far greater than any four door, regardless of its color.
The premium on my Tallahassee homeowner's policy is much higher than my neighbors–I'm almost positive no one within miles has as many coverage enhancements as I do.
Just for kicks, I've been to websites where you enter your address, answer four or five simple questions and get an immediate quote. Fast but not accurate. In fact, I just did that today and  received alleged quotes from 23 companies–22 lower than my current premium, the lowest being only $572.  Only three questions were asked: zip code, year built and coverage limit. I assure you the coverage was not comparable, but… too many wouldn't care, maybe not even ask, they'd jump on the $572 thinking it to be a great deal.
In my thirty-three years in the insurance industry, I've seen hundreds of claims denied due to insufficient coverage.  The most tragic case was a close friend who left my agency to "save money" on auto insurance.  He declined UM with the new agent–the policy I provided had $900,000. The family saved some money. Within a year, a family member was tragically killed by an at-fault driver with only $10,000 of liability coverage. They "saved" about $300 a year but in the end suffered severe financial and emotional trauma.
Some homeowners don't buy flood insurance because it's not required or they forego wind coverage–I've seen both scores of times. I could cite many more examples of saving money by reducing coverage. Sadly, these claims were correctly denied but, for just a few dollars more, would've been paid.
A "WHAT-TO-DO" LIST
The best advice I can offer to consumers is to start with a local independent agent representing multiple companies. If possible, and the office isn't closed due to COVID, go to the agency, speak with the agent. See how they respond to your statement… "I'm more interested in good coverage than price."
As a minimum, show the agent your current policy and ask for a quote on the same coverage.
The following are just a few thoughts to keep in mind when you do this. NOTE: some terms may be unfamiliar to you as a consumer, but…a good agent should take the time to explain and give examples.
Homeowners–For a homeowners policy you want the building coverage limit to be at least equal 100 percent of the estimated replacement cost. Some insurers offer "extended replacement cost" that provides additional coverage above the policy's building limit.
Ask for replacement cost coverage on the building and contents, maximum "ordinance or law" coverage, water/sewer backup, and "all risk" coverage on contents.
Ask if the insurer offers a flat $500 deductible as opposed to a percentage hurricane/wind deductible; some do this, and the cost is minimal.
Add "personal injury liability" (about $20) to the policy and request the maximum liability limits offered; some insurers go to $1 million and the cost for that compared to the typical $300,000 is around $25.
Auto--On personal auto insurance, ask for quotes at multiple levels of liability coverage. Data from the Florida Office of Insurance Regulation (OIR) shows fifty percent of insured autos have  bodily injury liability limits of $25,000 or less. The cost for $50,000 is minimal. The cost to increase to $250,000 is also surprisingly inexpensive.
Ask for the maximum limits of medical payments, even if you have health insurance. I pay about $40 per six months for $100,000 of coverage on two cars.
Always buy the maximum limits of uninsured motorist coverage and request "stacked coverage" (for states that allow it) even if you only insure one car.  Good agents will explain the "stacked" concept.
Umbrella--Get a quote for a personal umbrella policy.  They typically provide $1 million to $5 million of liability coverage for amounts that exceed your auto and home policy limits. Personal umbrella policies are surprisingly inexpensive.
A Closing thought.  One of the best agents I know uses a "cup of coffee" analogy. Many pay $3.00 to $6.00 for their special drink…everyday!  Others pay $100 a month for a manicure and pedicure. I pay $41 a month for a Peloton bike subscription. A lady in a recent class told me she and her husband eat out three to four nights a week and typically pay around $50. All of these "luxuries" can quickly add up to well over $1,000 a year (the dining out example is $5,200 a year!) yet some consumers drop needed coverage to save $50.
During these times of sticker shock rate increases you have more choices than you think and many decisions to make. But, whatever you decide to do, never forget…
..Expensive Before the Loss Can Look Real Cheap After the Loss!
##end##
NOTE #1: commercial insurance can be more complex, but the same principles apply. Good agents will use coverage checklists and offer numerous coverages such as cyber liability, employment practices liability insurance, directors and officers coverage, ordinance or law coverage, commercial umbrella, and many more. Various limits of coverage should be quoted.
Please view "The Johnson Strategies Story"
IMPORTANT: If you enjoyed this post you're invited to subscribe for automatic notifications by going to: www.johnsonstrategiesllc.com.  Enter your email address where indicated.  If you're already on the website at Johnson Strategies, LLC, go to the home page and enter your email address on the right-hand side.  Remember, you'll receive an email confirming your acceptance, so…check and clear your spam filter for notifications from Johnson Strategies, LLC.  ENJOY!