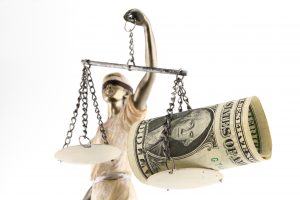 Two milestones in Florida's property marketplace were reached last week.  Neither is hopeful. Neither received deserved fanfare.  Both foreshadow straits that are increasingly dire.
The first was Citizens' website reflecting that its' policy count had pierced the much ballyhooed one million mark—this, despite a robust depopulation plan that now also includes beefed-up inspection protocols. (See NOTE #1 below)
What a pity that reaching 1,000,624 policies (to be exact) occurred five months ahead of the original projection, "year-end" 2022.  The early arrival was due, in large measure, to Citizens having rates among the lowest in Florida and the failure of another five private carriers just since January–and, of course, a pronounced unwillingness of the private market to write anything but the crème de la crème. (See NOTE #2 below)
Lest anyone confuse a milestone for a finish line, all of it–the market compression, the restrictive underwriting, the insolvencies, Citizens massive assessment exposure, a Special Session and the persistent need for legislative reforms—is due to unabated fraud and "sham" litigation in our property insurance system.
That brings us to the second milestone in our "Tale of Two Pities"–the Florida Supreme Court's release of its working group report on "Sanctions for Vexatious and Sham Litigation."
You may not have known that Senator Doug Broxson penned a letter to the Supreme Court alleging the behavior of some attorneys to be "antithetical to my understanding of the professionalism required by lawyers."  Broxson further surmised that the "sheer volume of lawsuits may put some firms at odds with attorneys' governing rules."  See Florida Bar News.
While much of the final report hovers considerably above my layman's head, I gave my best efforts to review each of its' 93 pages and every page of attached exhibits (A thru D).  I found it to be well researched, impeccably organized and expertly written. It contains many procedural recommendations and Bar Rule amendments that could be helpful. In my estimation the Working Group fulfilled its mission and did so in a timely manner.
Unfortunately, far more is needed if Florida is to even slow down the tsunami of litigation.
Consider that we already have "sham" litigation prohibitions in the Florida Vexatious Litigant Law.  A "vexatious litigant" is someone who "in the immediately preceding five-year period, has commenced, prosecuted, or maintained, pro se, five or more civil actions in any state court where final actions were adversely determined against him or her."
There's also a Bar rule on vexatious litigants "enacted to address circumstances involving repetitive conduct of the type that goes beyond conduct that is merely contentious and unsuccessful…"
Problem is…both the Vexatious Litigant Law (which references five suits in five years) and the Bar Rule existed when the Strems Law Firm, according to the Florida Bar, was handling almost 10,000 suits and when Harvey Cohen crowned himself the "Johnny Appleseed of AOB."
Like legislative reforms, HB-7065 and SB-76, the rules and statutes on vexatious suits existed when one attorney filed more than 2,000 Notices of Intent to Litigate (NOILS) in just the last 3 months of 2021–that's roughly 3 times as many suits than each of America's 49 other states had… FOR AN ENTIRE YEAR!
While it fulfilled its' specific charge, the Working Groups' report didn't even mention Assignment of Benefits (AOB) or roofer solicitations or fee splitting with unlicensed individuals or public adjuster fees, attorney advertising or a host of other issues at the heart of abusive property insurance practices.
Florida suffered 116,000 property suits in 2021, compared to the highest in any other state of only 900.  Some carriers reported close to 50% of their suits were on behalf of policyholders who had not yet filed a claim. Tweaking Bar rules that take months of committee review won't do the trick—not when Florida, with only 8% of America's property claims, has 80% of America's property suits.
Note the irony.  Carriers go bankrupt because of "Vexatious" and "sham" litigation. Citizen's policy count and thus its' assessment burden is reaching an all-time high, due to "Vexatious" and "sham" litigation.  Meanwhile the Supreme Court Working Group on "Vexatious and Sham Litigation" renders a report that states: "The Workgroup notes that its foremost recommendation is education…and to develop education and other training tools." (See Note #3 below)
The real lesson in this "Tale of Two Pities" may be how the advantage takers always seem to thwart the good work of Florida lawmakers.
When will it be time for lawmakers to finish the job once-and-for-all?
##end##
NOTE #1: at a prior board meeting Citizens, President Barry Gilway reported a policy count of 937,835 as of July 8. He revised the year-end policy count projections from 1.1million to 1.2 million saying "that is about a 300% increase in company size in less than three years." He added that Citizens' policy county could be 1.55 million the end of next year with a worst-case of 1.9 million obliterating the previous high of 1.5 million in 2011.
Florida's residential private market is about 75% shutdown. July 1 numbers for Citizens show 92% of its policies were residential multi-peril. It maintains $318 billion in total exposure with $2.5 billion in premium.
NOTE #2: In its' recent agents bulletin American Traditions announced it will pause new business "until further notice."  American Integrity just announced further restrictions on DP-3 policies by writing only those five years or less in age for eight central Florida counties.  Coral Gables based Weston Property & Casualty became the fifth insurer declared insolvent this year with around 19,000 policies.  Others in 2022 are:
February 2022: St. Johns, 147,000 policies, assumed by Slide.
March 2022: Avatar, 40,000 policies.
May 2022: Lighthouse, a Louisiana domestic, 7,000 policies.
June 2022: Southern Fidelity, 78,000 policies
NOTE #3: The report included only 3 "Potential Statutory Amendments" as follows:
The creation of a public records exemption for scandalous, sham, and other improper matter stricken from a filing under the rules of court procedure, if such matter would defame and harm a litigant or third party.
Improvements to the Vexatious Litigant Law that would expand the provisions to address a wider population of vexatious litigants.
Consolidation of the many statutes that address improper litigation in order to improve user awareness and ease of use and ensure more consistency.
Please view "The Johnson Strategies Story"
IMPORTANT: If you enjoyed this post you're invited to subscribe for automatic notifications by going to: www.johnsonstrategiesllc.com.  Enter your email address where indicated.  If you're already on the website at Johnson Strategies, LLC, go to the home page and enter your email address on the right-hand side.  Remember, you'll receive an email confirming your acceptance, so…check and clear your spam filter for notifications from Johnson Strategies, LLC.  ENJOY!