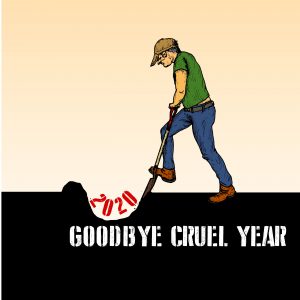 Tallahassee–Sans personal tragedies this inaugural 2021 posting comes on the heels of the worst year most of us can remember.  Ask anybody what they'd like to tell 2020 and the predominant response would be "Good Riddance!"  No need to belabor.
This article is a bit of a rarity for other reasons: one, it's a new modern look for a blog site that is now, uh…modern.  It has more resources in the online library—documents, studies, video's, Power Points you can use, and more.  It has greater graphics capabilities for those charts you can use in your presentations and to help you know better what I'm writing about–and images that make visiting here a better overall experience.  As important, blogs will now be more easily viewable across all mobile devices and non-blog resources of the site are more easily accessed on your phone, tablet and laptop.
Maybe you didn't know this but, this blog site, even this article, has thousands and thousands of readers, mostly from the state of Florida, mostly from various segments of the Property & Casualty insurance industry and mostly those concerned about what's happening behind the scenes and between the lines.  In addition to consumers, lawmakers and their staffs; the media; regulatory officials at DFS and OIR; officers and employees of Citizens or the FAIA and numerous insurer trade organizations and the trade press; carrier CEO's, employees and their SIU staff; agents, rank and file consultants, lobbyists, lawyers (trial and otherwise), public adjusters, law enforcement officials, fraud investigators, reinsurance personnel, and many, many more have each vacated a busy schedule to come to this site, enter their email address, clear their spam filters and subscribe to the most widely read P&C blog in the State of Florida.
You are one of those and I thank you for continuing the relationship.
For the New Year and beyond I pledge to persistently share information to help you read between other peoples' lines and understand who's doing what, why they're doing it, and to whom.  I'll do it with care and careful research and without holding back for any reason but, especially not for political reasons.  I'm not on anyone's payroll.  I'm not a lobbyist.  My singular devotion is the truth.
Better, it's all free and I ask only one thing in return:  tell me what you see regarding practices that could be detrimental to a competitive marketplace, for homeowners, auto, commercial, whatever line.  Tell me what consumer abuses are going on and what laws you think are being broken. Tell every consumer in harms way to contact me as many already do.  After careful research, I'll give their story wings (your story if applicable) and treat every story teller as a confidential source.  You can hear my story here.
I'll also begin to send selected blogs to thousands more Floridians who are not subscribers for whatever reason. This, so they'll subscribe as you have and to get important information to throngs who, by sheer numbers, can assist in getting the right word out to the right people.
As a subscriber you can help by asking others to become a subscriber and by sending any future blog post you find worthy to as many of your friends, coworkers, clients (your entire email list & Facebook) as you possibly can.  Feel free to re-post any blog to Facebook or other social media.
I thank you for subscribing and promise things will only get better from here on.
Hey 2020…  "Good Riddance!"
##end##
Please hear "The Johnson Strategies Story"
IMPORTANT: If you enjoyed this post you're invited to subscribe for automatic notifications by going to: www.johnsonstrategiesllc.com.  Enter your email address where indicated.  If you're already on the website at Johnson Strategies, LLC, go to the home page and enter your email address on the right-hand side.  Remember, you'll receive an email confirming your acceptance, so…check and clear your spam filter for notifications from Johnson Strategies, LLC.  ENJOY!
From Johnson Strategies to all my Loyal Subscribers