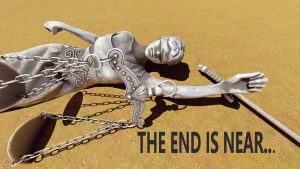 In "Collapse of an Evil Empire! PART IX—Thumbs UP, Thumbs DOWN?" I opined that the Bar's response to Scot Strems "Brief" arguing that his recommended sentence was too harsh, would be that it was too light and instead of two years suspended license, the Bar would argue that he be permanently disbarred.
I was right! The Bar asserted exactly that in a 90-page "Answer Brief" filed February 5th with the Supreme Court which you can read here.
Though the legacy of these proceedings will flourish for years to come, the final judicial chapter is now within site and will be available to us all when the Supreme Court decides these final assertions made by both sides.
Stay tuned for when that momentous day arrives, hopefully soon.